Need a Replacement Social Security Card? Here is how to do that.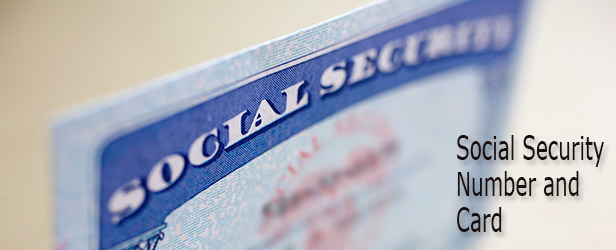 Your nine-digit Social Security number remains your first and continuous link with Social Security. It helps us accurately record your covered wages or self-employment earnings. We also use it to monitor your record once you start getting benefits.
Why Do You Need One?
You need a Social Security number to get a job, collect Social Security benefits and get some other government services. But you don't often need to show your Social Security card. Do not carry your card with you. Keep it in a safe place with your other important papers.
You May Be Able To Apply for A Replacement Card Online –
Tennessee and Virginia, sorry but you have to use the postal mail process below.

You can use a my Social Security account to apply for a replacement Social Security card online if you:
Are a U.S. citizen age 18 or older with a U.S. mailing address (this includes APO, FPO, and DPO addresses);
Are not requesting a name change or any other change to your card; and
Have a driver's license or a state-issued identification card from one of the following:

Arizona;
California;
District of Columbia;
Florida;
Idaho;
Iowa;
Kentucky;
Maryland;
Michigan;
Mississippi;
Nebraska;
North Dakota;
New Mexico;
Pennsylvania;
South Dakota;
Texas;
Washington; or
Wisconsin (driver's license only).
---
If you do not qualify to apply online for a card, please follow the instructions in the next section.
How To Get A New, Replacement Or Corrected Card
1
LEARN
what documents you need
2
FILL OUT & PRINT
an application
3
TAKE OR MAIL
this information to us
Important
All documents submitted must be either originals or copies certified by the issuing agency. We cannot accept photocopies or notarized copies of documents.
Get a certified copy of a document showing a birth, marriage or divorce that took place in the United States.
Note
If you are filing an application on behalf of someone else, you also must show us evidence of your relationship to, or responsibility for, that person. You must also show us proof of your identity.
Free Social Security Services
Some businesses offer Social Security name changes or cards for a fee. Social Security provides those services and more for free. Do not pay for something we will give you free. Social Security is the best place to get information about Social Security.